When I'm wearing this shirt, I'm not drinking alone.
On Saturday, June 9th 2012 the Mike McNeil Organization hit the streets of Lowell, MA to have some fun for a great cause. Our final tally says that about 425 people participated in this year's pub crawl! We couldn't be any happier with this year's turn out! Together this year we helped raise over $14,500!

The night started with preparations and dinner at The UML Inn & Conference Center – from there we moved the party to downtown Lowell where you couldn't move without seeing the 2012 Pub Crawlers and their blue shirts!
From there we visited all of the following pubs in downtown Lowell. A VERY special thanks to all of our Sponsors, in-particular our Gold Sponsors:
Hookslide Kelly's
and
The Old Court
!
Gold Sponsors
Silver Sponsors
Ward 8
Garcia Brogans
The Blue Shamrock
The Village Smokehouse
The Worthen House
And last, but not least, everyone (that was left) got back together at the end of the night at The Worthen House!
A HUGE thank you to all of our Volunteers in Orange for helping us run the event – we couldn't do it without you!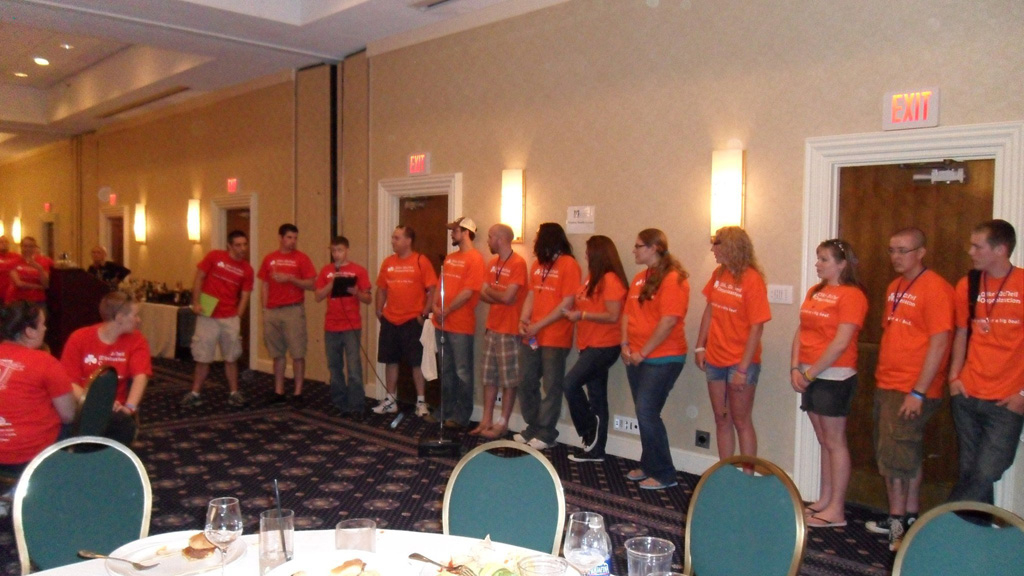 Some pictures from the evenings festivities:
Business that would like to participate in next year's crawl should Contact Us for more information.
Introducing the Give Mike 5 Program!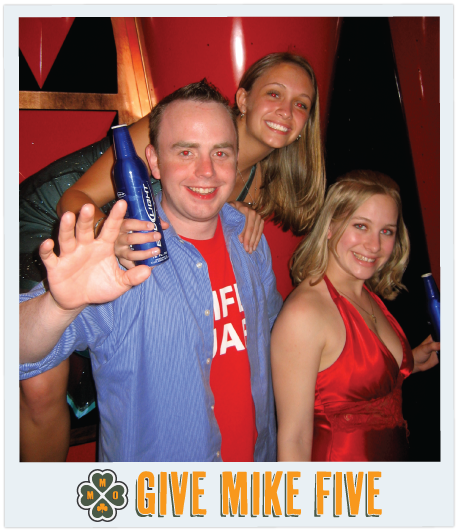 Starting this year there is a new way you can help us battle cancer, the Give Mike 5 program! With the Give Mike 5 program you sign up for a monthly donation of $5, and just for signing up you get 1 FREE registration to the next event you register for. Then, each month that you remain a member you earn 1 credit. It takes 6 credits to register for an event, so you will earn 2 free event registrations each year! Not only that, but being a member makes it easy to register for events by remembering your information, allows you to view and change your registration details, and more.
In the future we'll be expanding the program to include access to exclusive merchandise, as well as event perks such as early registration. Learn more and sign up now!
Click Here To Register for Give Mike 5
About The Mike McNeil Organization
The Mike McNeil Organization was founded in 2009 in honor of our great friend Michael Joseph McNeil, who passed away at the age of 27 from a rare form of cancer called Pheocromocytoma. Mike was an inspiration to all who had the privilege to meet him, and was always living life to the fullest. Since we began, we have donated over $30,000 towards one day finding a cure for cancer. We are looking forward to doing even more this year with your help! The Mike McNeil Organization is a 501(c)(3) charitable organization recognized by the U.S. federal government and all donations are tax deductible.