On Saturday, June 19th 2010 the Mike McNeil Organization hit the streets of Lowell, MA to have some fun for a great cause. Our final tally says that about 275 people participated in this years pub crawl, thats 100 more than the 2009 pub crawl! We couldn't be any happier with this years turn out! Together we helped raise over $9,000 to be donated to the Cancer Center Priorities Fund, under the direction of Dr. Daniel Haber at Massachusetts General Hospital.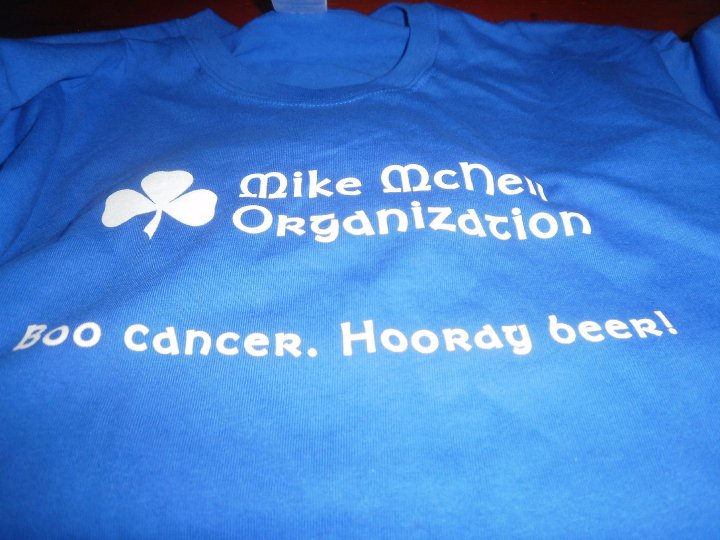 The night started with preparations and dinner at The Lo Kai Restaurant in Dracut – from there we moved the party to downtown Lowell where you couldn't move without seeing the 2010 Pub Crawlers and their bright blue shirts!
Thanks again to our faithful volunteer's in orange!
We stopped at all of the following stops during the night:
The Lo Kai Restaurant, where we got things started.
Hookslide Kelly's
The Courtyard Bar & Grille
Garcia Brogans
The Old Court
The Blue Shamrock
The Dubliner
The Village Smokehouse
The Worthen House, where we ended the evening.
Even the bartenders had their own shirts:

Some more pictures from the evenings festivities:
If you would like to come along on the crawl next year, sign up for our mailing list and you will receive registration information as soon as it is available. If you own a bar in downtown Lowell and you would like to participate next year Contact Us for more information.